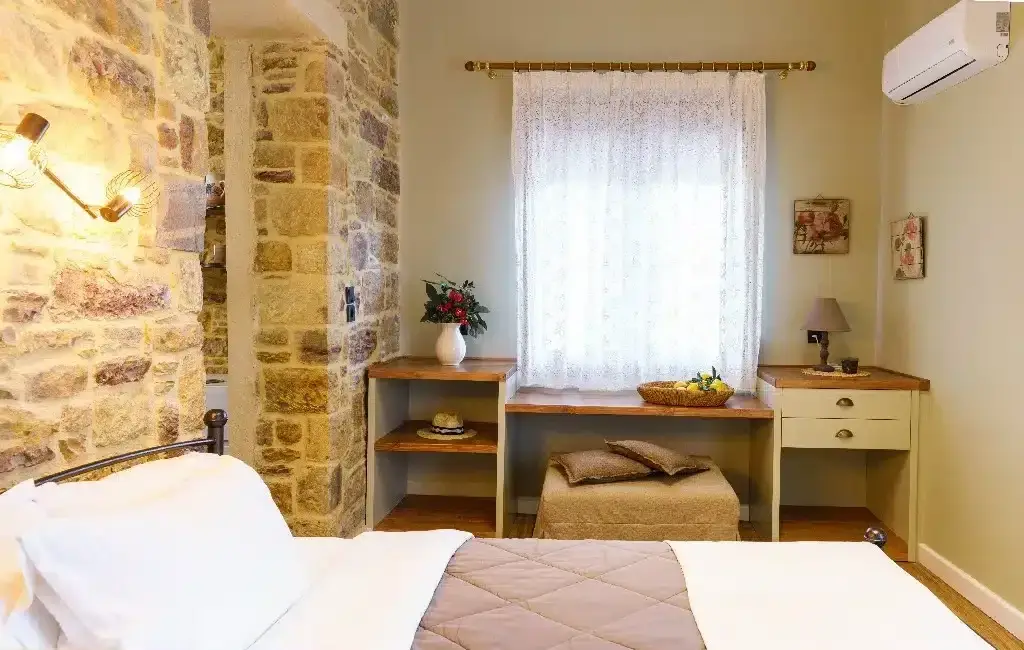 Chios hotels in Chios| Voulamandis House in Kambos
Chios hotels, including Voulamandis House, can be found throughout the island. Situated in the picturesque region of Kampos on Chios island, Voulamandis House is conveniently located only 6km away from the main town and a mere 3km from the famous sandy beach of Karfas. Nestled in Kambos, one of the most enchanting areas of Chios, this region boasts numerous preserved mansions, reflecting its rich Genoese heritage.
Within our family-run Voulamandis House, you'll discover a tranquil 12-acre farm adorned with fragrant orange and mandarin trees. Our thoughtfully designed rooms aim to create a homely atmosphere for our guests. Embracing the simplicity and architectural style of the Kambos region, you'll be transported to another era.
Imagine a time when life moved at a slower pace, allowing people to connect and savor the scents of the citrus yard, listening to the early morning melodies of birds. Engage in long conversations on the verandas, accompanied by laughter that resonates into the night, while sipping a glass of local wine or a refreshing ouzo.
Information about Voulamandis House Chios
What type of rooms Voulamandis House Chios has? Chios hotels
Voulamandis House on Chios Island offers three types of rooms. The first type is the economy double room, which can also be used as a single room. The second type is the double or triple room, which is a larger room. The third type is the family apartment.
Armağan Dayıoğlu
holiday family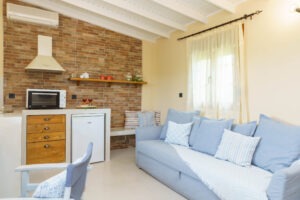 The family apartments at Voulamandis are spacious, ranging from 40 to 45 square meters, specifically designed to accommodate families or groups of friends. They consist of two separate areas, one bedroom and a shared living room with a kitchen.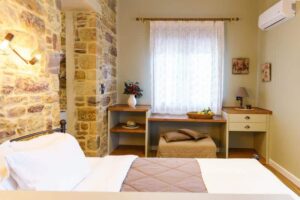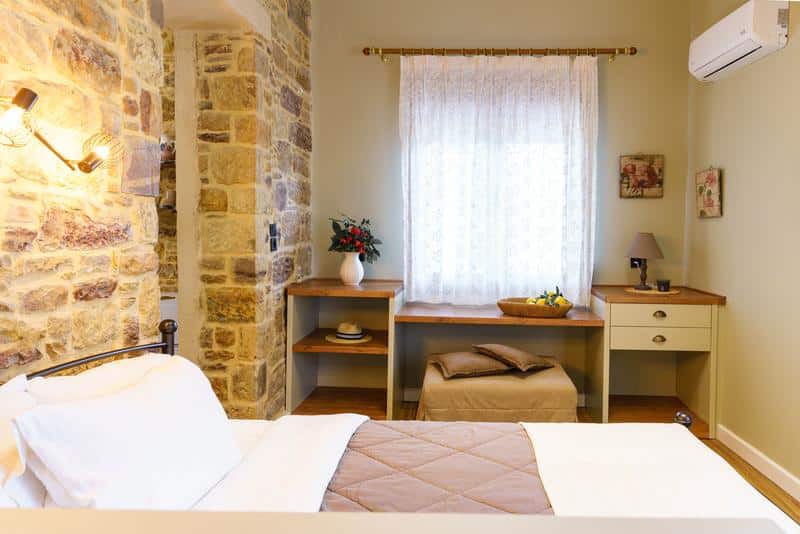 The warm decoration in the double and triple rooms of Voulamandis, along with their recent renovation, ensure a pleasant stay. These rooms are spacious and airy, recently refurbished with passion and taste, combining the traditional character of the region of Kambos with the comfort of the modern era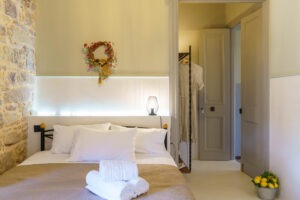 Voulamandis has two rooms of this category. The first one is located on the building's floor, and the second one is on the ground floor. Our economical double rooms have been recently renovated, along with the rest of the rooms, and they lack nothing in terms of quality and amenities compared to the others. The only difference is that they are smaller rooms.

We provide our guest the opportunity to book directrly to chios hotels booking system and find the best the rates on the net. Check out online our availability, check out our rates and book directly the type of room you wish to book. In case you need more information about Voulamandis House visit our FAQ PAGE
Here are some information about some interested features of Chios. Chios is a big and beautiful island and you will be able to spend each day on a different place and be able to see different and interesting things. 91 different beaches are placed all over the island.On a daily basis we talk about that. We manage to inform you in advance with some beautiful daily proposals to chios villages according to your needs and interests. Visit our page with chios videos to get an idea of chios life and culturec.We are so happy to do this for you and help you on exploring Chios.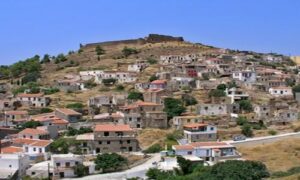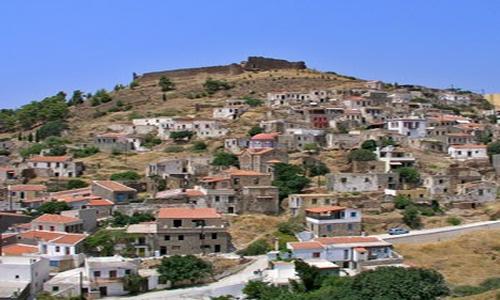 Voulamandis House is very close to most interesting and worthseeing chios villages. Click to see chios villages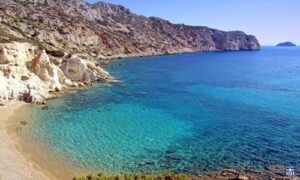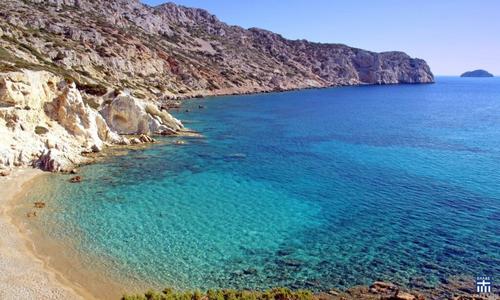 Voulamandis House in Chios, Greece, is very close to most of the beautiful and well-known Chios beaches."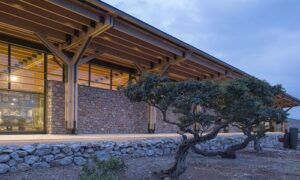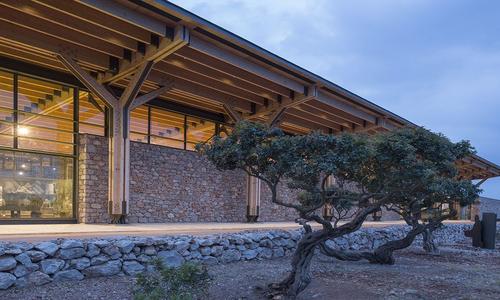 The corrected message would be: "The Chios Museums are located in Chios town, which is approximately 10 minutes from Voulamandis House. Explore the Chios Museums."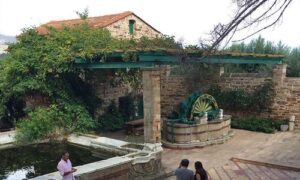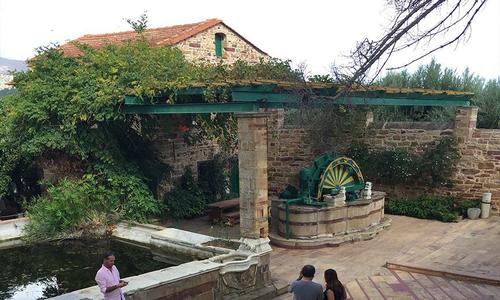 Kambos is an area where the Genovese started building old mansions and farming citrus. It's a beautiful area that is nearly like a museum. To learn more about Kambos in Chios, you can read about it.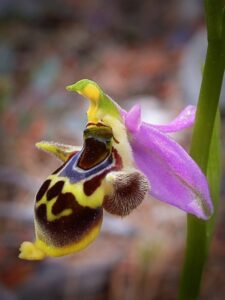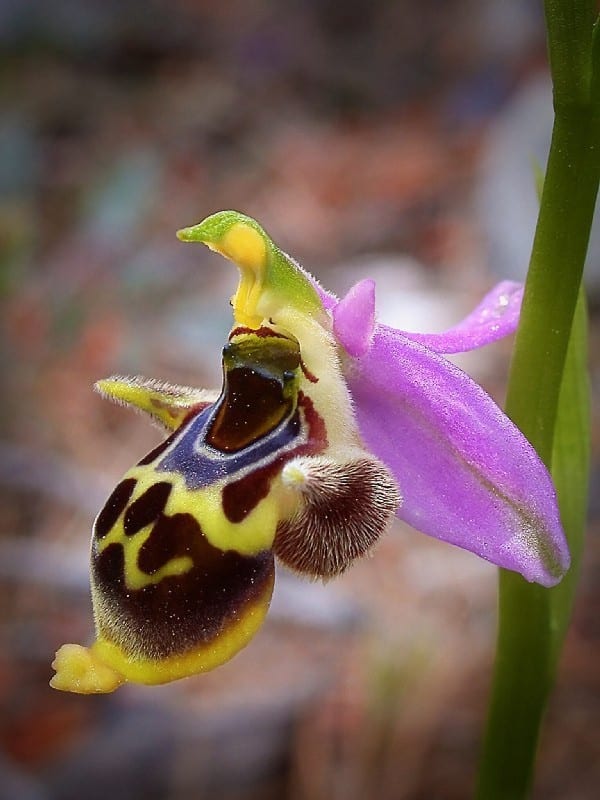 Chios Island, according to the findings of many naturalists, is classified as one of the most interesting areas for Chios orchids.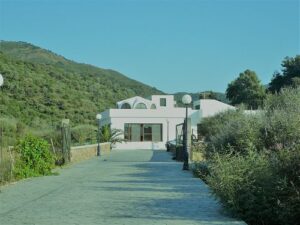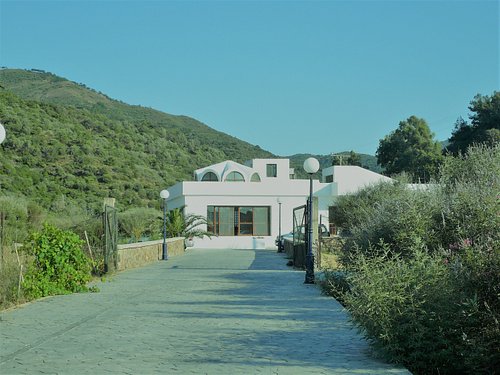 The natural water from Agiasmata, a site in northern Chios, is known for its thermal baths