Courses in historic great Greek Language by Alexandria Institute
Alexandria Institute organizes a chios greek language courses and culture course for all levels in Chios. In addition Chios is one of the most distinctive islands in the Aegean. Courses take place at Easter, in June and in September. Moreover Students can enroll for a one-week, two-week, three-week or four-week course, depending on the time frame they have available.
Above all our school offers intensive courses at basic, intermediate and advanced levels. In fact classes aim to help students develop all language skills. Priority is given to speaking as well as verbal comprehension in a multitude of communicative scenarios.
Chios is a unique place, attractive to visitors all year round. Our students will not only have the chance to learn Greek but also experience the many islands' unique Easter customs. For example the most characteristic is Holy Saturday's rocketwar: two churches "attack" one another by firing rockets, creating a spectacular show. In summer, Chios oozes mastic, a unique product both in terms of domestic and international trade. Turquoise dappled waters and a myriad of local customs and copious cultural heritage invite you to a fascinating trip we can take together!
Emphasis is placed on acquainting participants with the Greek culture: local tradition and customs, everyday activities, Greek music, literature, mythology and history are an integral part of the course. Students will have the opportunity to learn about the island's ancient and medieval history, the Byzantine mosaics in Nea Moni monastery, the medieval mastic villages as well as Kambos fruit orchards. In addition they will get to taste the exclusive Chian mastic as well as other distinctive flavours and aroma
In conclussion more information about the program you can find click here
Apart from the courses in greek language check out some other activities in chios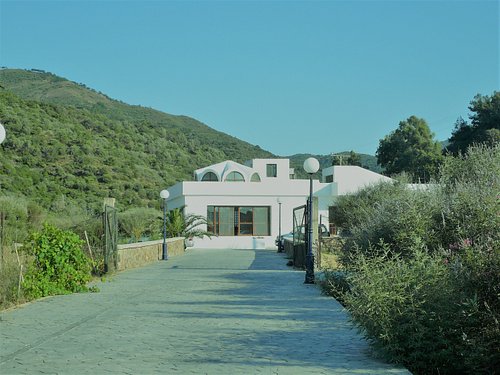 chios thermal baths
chios thermal baths located in agiasmata just an hour and a half from voulamandis house chios hotels , usefull for healing and rehabilition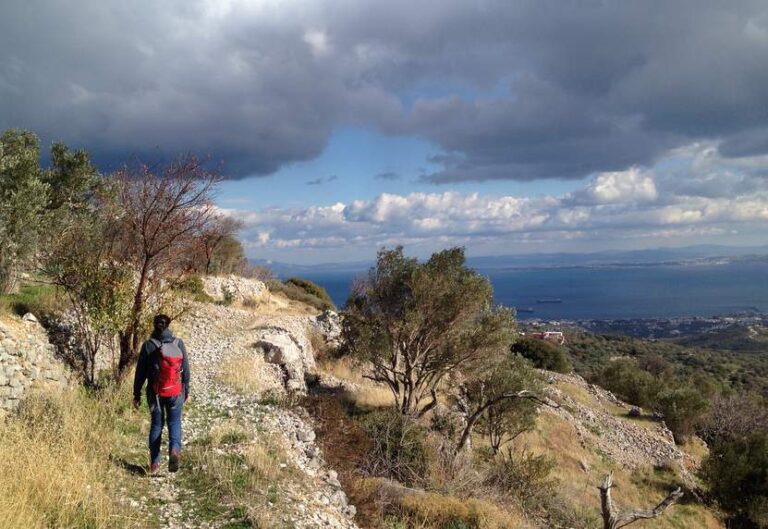 chios hiking
chios hiking is an interesting activity that you enjoy in chios island and combine it with photo shooting or drawing with a lot of trails.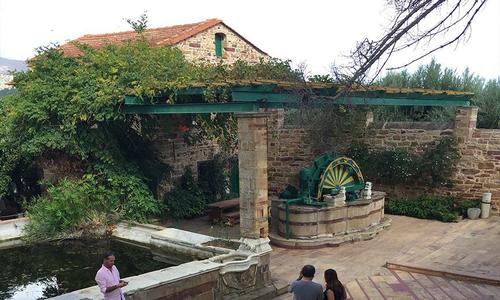 chios kambos
Home Chios Kambos the Toscana of Chios Welcome to the captivating world of Chios Island, where the charming village of Kambos beckons you to experience