Which museums in Chios Voulamandis House recommends?
Chios Island, located in the Aegean Sea, Greece, has a rich cultural and historical heritageand thus lots of chios museums. There are several chios museums on the island that showcase its art, history, and culture. Here are some of the notable museums to visit on Chios:
These are just a few of the museums to visit on Chios Island. Each museum offers a unique perspective on the island's rich cultural and historical heritage
Apart from chios museums check out what else you can see in chios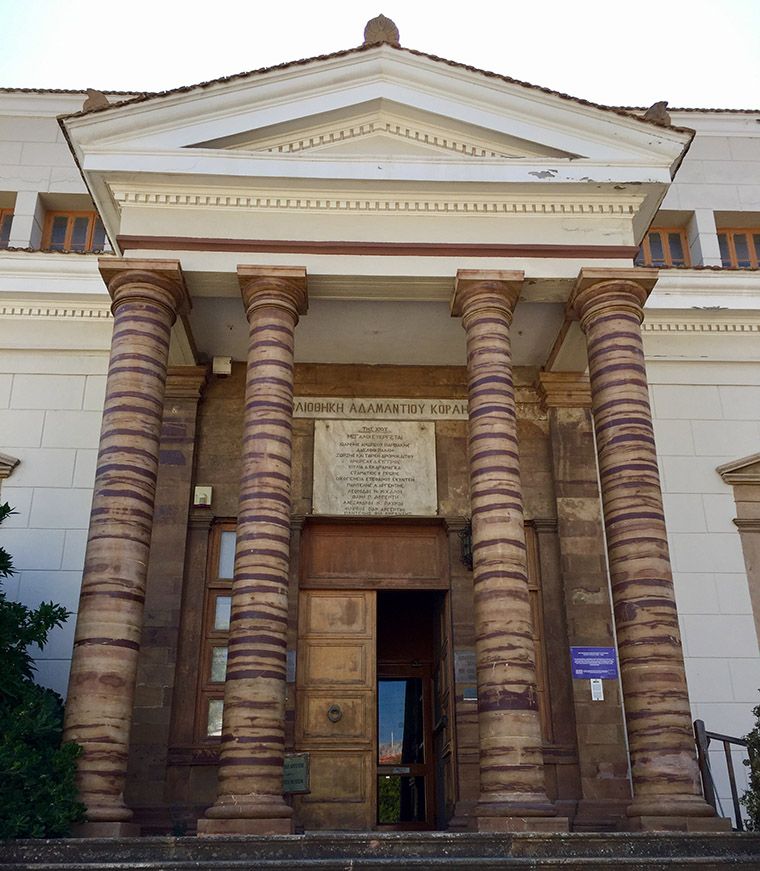 Koraes Library
Its first collection consisted of books belonging to Adamantios Koraes and other Greek intellectuals from abroad.