Which Chios Villages Voulamandis House recommends ?
Chios Island
is a Greek gem, celebrated for its scenic landscapes and charming
Chios villages
. Here are some standout villages:
Pyrgi Village
: In the south, Pyrgi captivates with unique black and white geometric designs. Explore narrow streets, enjoy local cuisine in traditional spots.
Mesta Village
: Known for medieval architecture in the south, Mesta features protective walls, stone houses, a castle, and local shops.
Vessa Village
: In the central part, Vessa charms with traditional architecture, Byzantine churches, and local hospitality.
Olympoi Village
: Northern Olympoi offers beautiful architecture, Byzantine churches, and stunning countryside views.
Volissos Village
: In the northwest, Volissos impresses with a medieval castle, narrow streets, and beautiful coastal views.
Armolia Village
: Central Armolia is famed for its pottery, featuring narrow streets, stone houses, and a Byzantine church.
Lagada Village
: Northeastern Lagada offers stunning views, beautiful beaches, and traditional Greek cuisine in local shops. These
Chios villages
weave together history, culture, and natural beauty, enhancing the island's allure.
Check out some other chios villages that are interesting to explore. see the villages in chios below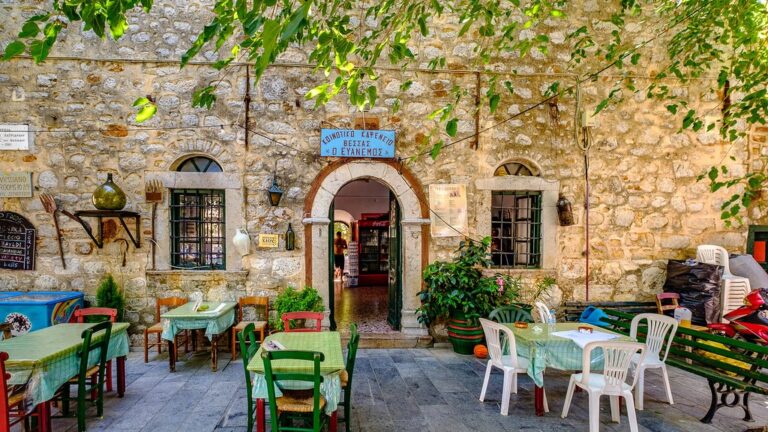 vessa
Vessa is a medieval chios village that lies in the center of a big agricultural plain. The village's main gate is preserved in a very good condition. The area has well laid -out streets and high narrow buildings that look like towers.