Firstly the family chios apartments are located apart from the main building of the Voulamandis house.  Moreover the economy double rooms and the double rooms are located in the main building. In addition the family chios apartments are located is the middle of the mandarine yard.  In addition they are surrounded by mandarine and orange trees. Above all Imagine opening your window and immediately noticing the aroma of the citrus flowers. Moreover the family chios apartments are recommend for families with children until the age of 15-16. Furthermore for older children probably it much better to book 2 double rooms. In addition one double and one economy double is fine too. In conclussion the reason is mainly for more convinience. Similarly the airconditioned apartments are designed for families and secondly for group of friends. Furthermore these are No8 & No9 and No10. Moreover they are two spaced. For example one space is a separate bedroom. The second space is a living room and fully equipped kitchen. In addition each apartment has a balcony with garden view and privacy and are equipped with TV LCD and a free wifi.
Booking widget b24_widget_647914b39558d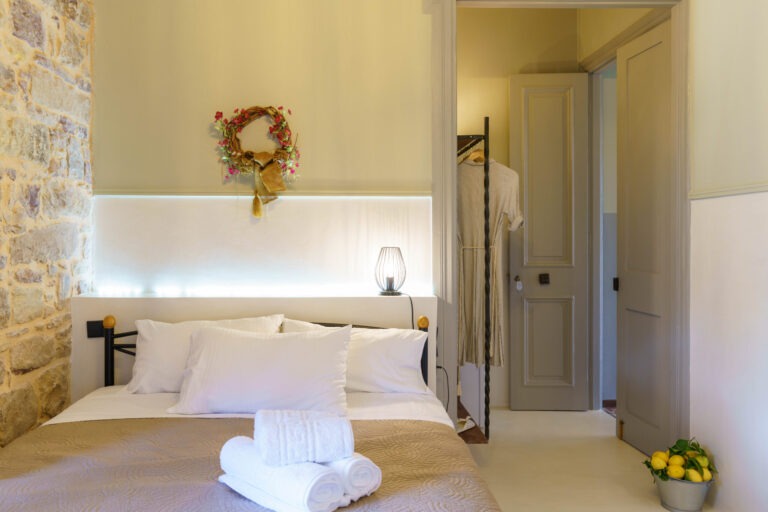 Voulamandis House has two economy double rooms , the one is located in the first floor of the bulding and the second on the ground floor. The economy double room, as all the rest of Voulamandis House, have been lately renovated. Click here to view more details about these type of chios rooms, check the availability and our rates. economy double rooms.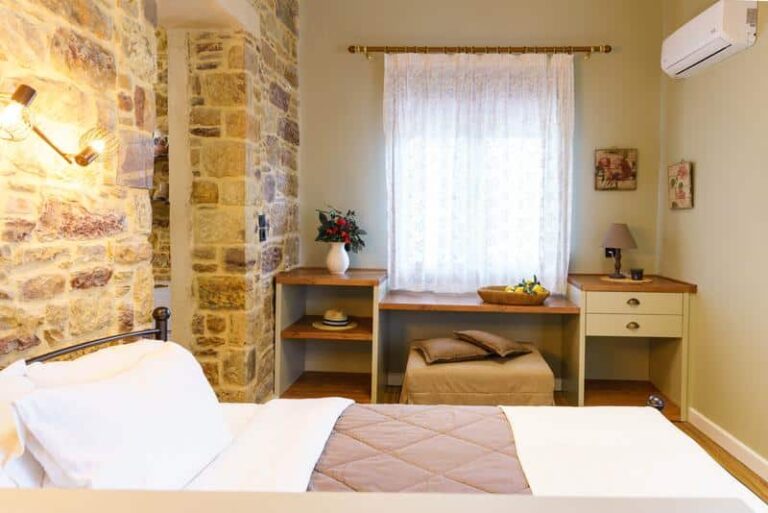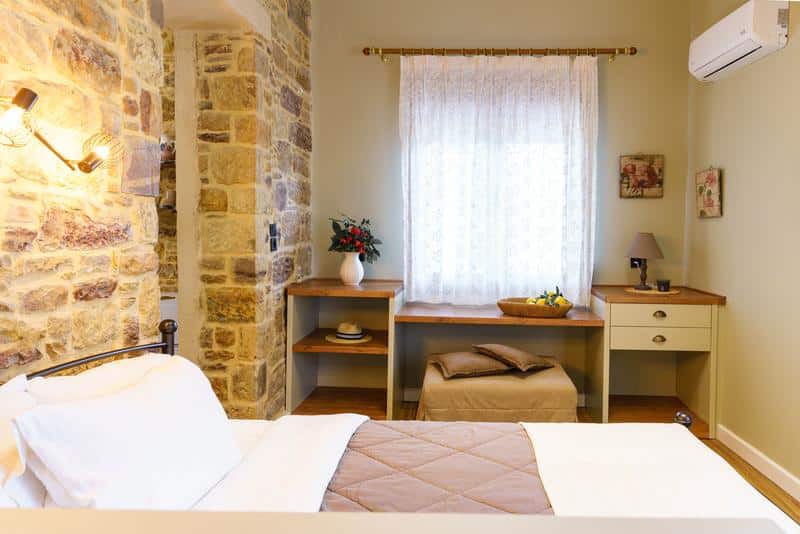 The warm decoration and secondly the stony walls ensure you for a pleasant and enjoyable stay. Standard double rooms are big and spacious chios rooms in Voulamandis House and may be used as a triple even as a quadraple. These type of rooms are also renovated with the main intention not to miss home. Check out availability and rates. double rooms