Voulamandis House apartments for families in Chios
Welcome to the Family Chios Apartments, a delightful haven nestled apart from the main building of the Voulamandis House. Our establishment offers a range of accommodations, with economy double rooms and double rooms housed within the main building, while the charming Family Chios Apartments sit amidst a lush mandarine yard, surrounded by the refreshing scent of mandarine and orange trees. Imagine waking up to the delightful aroma of citrus flowers drifting through your window – a truly invigorating experience!
Our Family Chios Apartments are a perfect choice for families with children up to the age of 15-16, ensuring a comfortable and enjoyable stay for your loved ones. For older children, we recommend the convenience of booking two double rooms or a combination of one double and one economy double room. This setup allows for more space and flexibility, ensuring everyone's comfort.
Designed to cater to families and groups of friends, our air-conditioned apartments, namely No8 & No9 and No10, offer a spacious and relaxing environment. Featuring a separate bedroom, a fully equipped kitchen, and a cozy living room, these two-bedroom apartments are the epitome of comfort and convenience.
Moreover, each apartment boasts a private balcony with a serene garden view, providing the perfect setting for relaxation and enjoyment. To keep you connected during your stay, we offer amenities like LCD TVs and complimentary Wi-Fi access.
So whether you're traveling with family or friends, the Family Chios Apartments are the ideal choice for a memorable and pleasant stay on this charming island. We look forward to welcoming you with warm hospitality and ensuring your stay is an unforgettable experience. Book your stay now and immerse yourself in the serene beauty of Chios!
Booking widget b24_widget_656fc338b5d70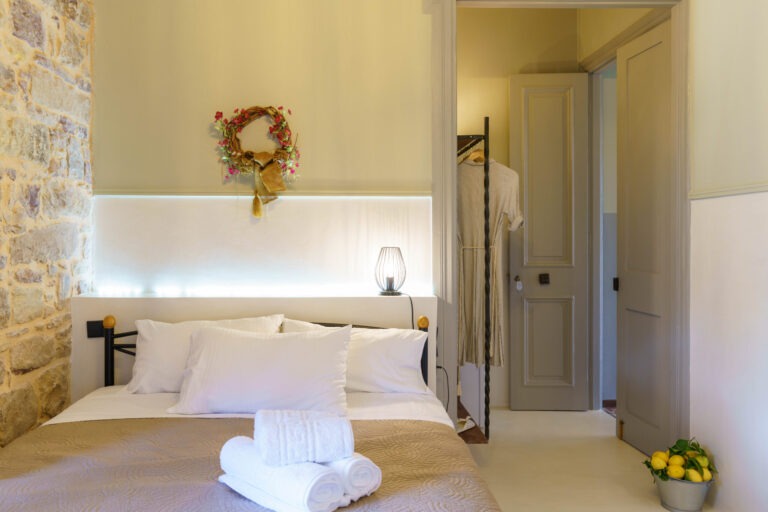 Voulamandis House has two economy double rooms , the one is located in the first floor of the bulding and the second on the ground floor. The economy double room, as all the rest of Voulamandis House, have been lately renovated. Click here to view more details about these type of chios rooms, check the availability and our rates. economy double rooms.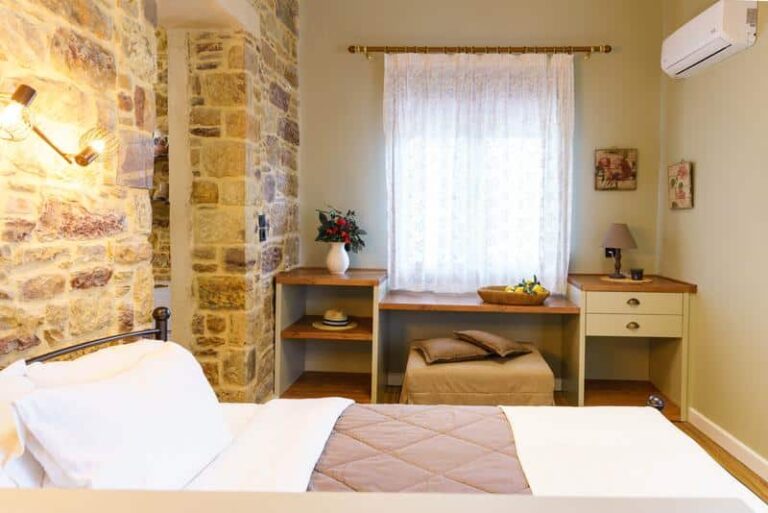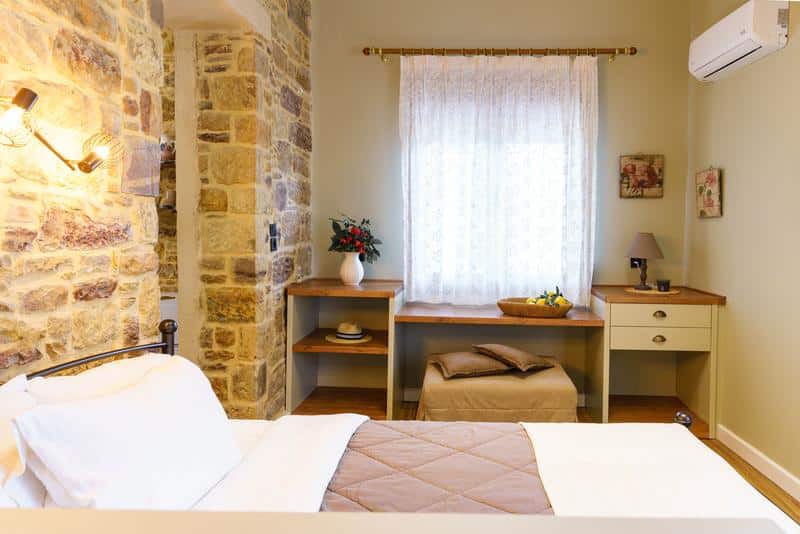 The warm decoration and secondly the stony walls ensure you for a pleasant and enjoyable stay. Standard double rooms are big and spacious chios rooms in Voulamandis House and may be used as a triple even as a quadraple. These type of rooms are also renovated with the main intention not to miss home. Check out availability and rates. double rooms