The Byzantine Museum's permanent exhibition is held in the Ottoman mosque, Mecidiye Cami, which was built in the mid 19th century and was renovated in the context by European funds via the Third Framework of support. Under the funding of the North Aegean Region Operational Programme. 
The exhibition is part of the effort to promote the monument, making it a part of it. The monument and the exhibition thus complete each other. The exhibition aims to inform the visitors about the history and culture of Chios from the early christian period to the modern era. It also attempts to show how different cultural groups lived in harmony during various periods of the island's history.
Chios Byzantine Museum is a museum located in the town of Chios, Greece, which is dedicated to the Byzantine art and culture of the island. The museum has a collection of various artifacts, including religious icons, frescoes, mosaics, sculptures, pottery, and manuscripts, which showcase the rich Byzantine history of Chios.
Apart from Chios byzantine Museum, some other museums that worth to see are the following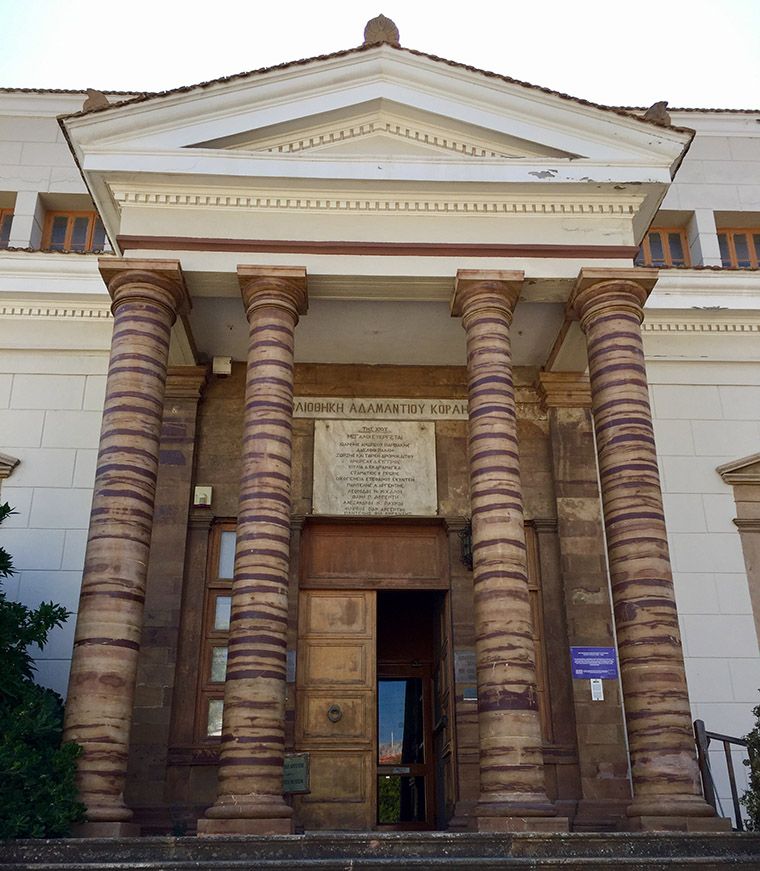 Koraes Library
Its first collection consisted of books belonging to Adamantios Koraes and other Greek intellectuals from abroad.