Hios is the 5th biggest island of Greece. It is located in the North Aegean Sea below Lesvos and above Samos island. Opposite the local haerbor is Cesme Harbor of Turkey. Secondly, this island is very quiet and untauched from the massive tourism , Ideal for couples , families and seniors. We recommend it for people that enjoy nature and like to expreience the traditional life of an islander. 
Below we provide some highlights of the island. We picked them carefully , in order to assist you on what to expect.
Are you interested for Voulamandis House proposals during your vacation?
During your , you are able to visit clean, sandy and pebbly beaches all around the island. Famous beaches are Komi, Black Stone Beach, Agia Dynami, 
 Nagos, Kataraktis and Volissos. Moreover it has unique places of Culture, where you are able to visit wonderful monasteries built in the ancient times. One of them is the Moundon Monastery and Nea Moni. These old Byzantine monasteries used to be one of the most important religious centers during the Turkish occupation. It was built in the 11th century. 
One of the nicest features of the south part of is its medieval villages, which were built during the 14th and the 15th century. Their typical architecture is characterized by its narrow paved streets, leading all to a central square, and by a shelter central tower standing in the middle of every village. Pyrgi and Mesta are probably the best examples of this construction. 
The south part of the island is where the mastic trees are growing and produce the famous all over the world mastic gum and oil which is being used specially in sweets and alcohol such as ouzo.Are you interested for Voulamandis House proposals during your vacation in Chios?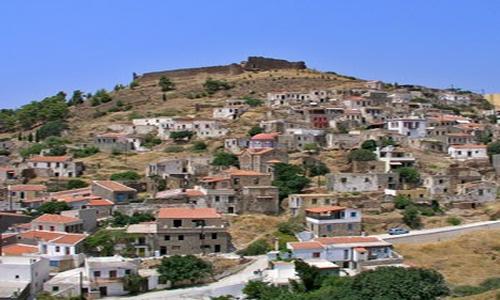 Voulamandis House is very close to most interesting and worthseeing villages. Click to see chios villages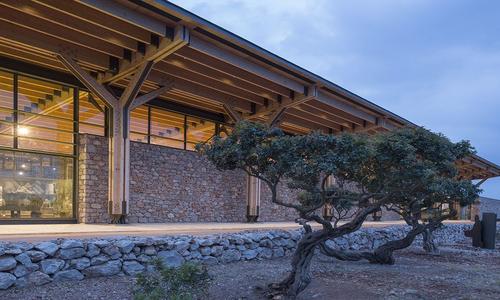 Museums are located in the town, which are approximately 10 minutes from Voulamandis House. Explore chios museums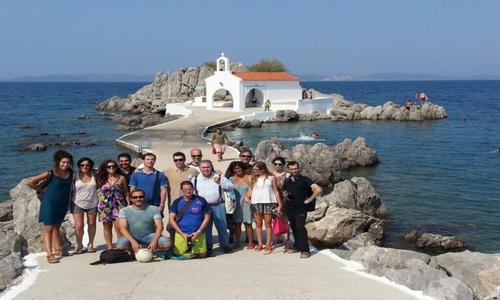 Voulamandis House proposals for some activities during your holidays. Click to see chios activities