The Authentic Agia Fotini Beach
Firstly, agia fotini  is a seaside settlement amphitheatrically built, with a splendid view to the sea and the Asia Minor coastline.  Secondly , It is about 11 kilometers far from Chios town. Thirdly agia Fotini beach is one of the most beautiful and cosmopolitan beaches of the island. Moreover, is very popular to the locals, especially to the youth. In addition, it is also a popular tourist resort, especially during the high season.
Moreover, it is partly organized with umbrellas and sundecks. In addition the homonymous coastal settlement that stretches around the beach has a high tourist development. Therefore , you will find taverns and all types of accommodation. Furthermore is an ideal place to spend some days in a peaceful area with many sightseeing and easy access to the city center.
Above all , we recommend it for families and couples. Moreover  we need to inform our guests, that during weekends it is a hotspot for locals and might be busy enough. At the end it is just minutes from Voulamandis House. 
In conclussion Thanks to chiosphotos.gr for the video.
Apart from Agia Fotini Beach scroll down to explore some other nice beaches of Chios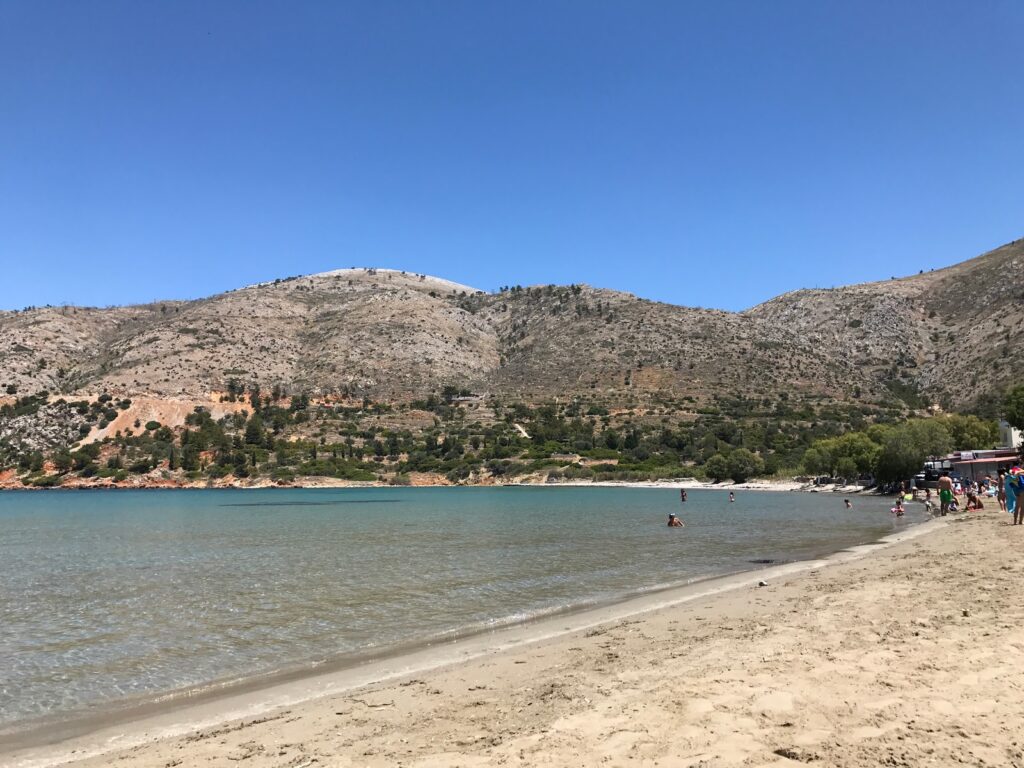 lithi beach
Unveil the enchanting secrets of Lithi Beach, a captivating coastal gem on the southwest coast of Chios Island, Greece. Just 25 kilometers (15 miles) southwest of Chios town, this pristine haven beckons exploration. Accessible by car, Lithi Beach promises a wonderful escape into natural beauty. While indulging in the sun-kissed shores, consider exploring the nearby Voulamandis House, adding a touch of cultural richness to your seaside retreat. Lithi Beach invites you to embrace the wonders of Chios beach life—a mere drive away from the heart of the island. Immerse yourself in the allure of Lithi's captivating secrets.